Daten zum Bauwerk:
Gebäudeabmessungen liegen bei 33,00 x 17,00m
Höhe gesamt 12,10m davon sind ca. 5,20m im Erdreich.
Der Bodenaushub für das Gebäude liegt bei ca. 3500m³.
Ein paar Daten/ Zahlen für den Baukörper:
Bewehrung für die Sohlplatte: ca. 42 to
Insgesamt werden an Beton eingebaut: ca. 1300 m³
Insgesamt werden an Betonstahl eingebaut: ca. 185 to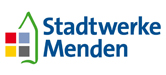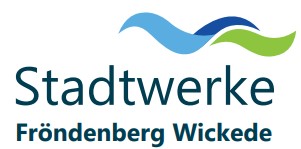 Wasserversorgung für Menden
Die Trinkwasserversorgung der
Stadtwerke Menden erstreckt
sich mit Ausnahme der Ortsteile
Halingen und Ost-Sümmern auf
das gesamte Stadtgebiet Menden.
Zudem erhält die Stadt Balve
einen Teil ihres Trinkwassers aus Menden.
Anzahl Verbraucher und Unternehmen:
51.000
Liefermenge Trinkwasser pro Jahr:
ca. 3,6 Millionen m³
Gesamtlänge Rohrnetz:
306 km
Anzahl Hausanschlüsse:
13.180
Wasserversorgung für Fröndenberg
Acht Ortsteile in Fröndenberg
(Bausenhagen, Bentrop, Fröndenberg,
Hohenheide, Ostbüren,
Stentrop, Warmen-Frohnhausen-
Neimen, Westick) erhalten ihr
Trinkwasser von den Stadtwerken
Fröndenberg, die übrigen Stadtteile
von der Gelsenwasser AG.
Anzahl Verbraucher und
Unternehmen:
15.000
Liefermenge Trinkwasser:
ca. 900 000m³
Gesamtlänge Rohrnetz:
145,5 km
Anzahl Hausanschlüsse:
3.612